Thru-hiking for the first time
First time thru-hiking
After some consideration, you have decided that you want to start with your first thru-hike. Whether you already know which trail you want to complete or if you are still doubting, it is important to know where and how to start your preparation. Before you start you need to make several choices!
Choose the trail that fits you and your goals
Long-distance hiking trails are available in various lengths. This means that you do not have to start with the 6-month Appalachian Trail, but that you are able to choose a trail that fits your needs. Do you want to climb some mountain peaks in the Alps? Consider looking at the Alpenpasses trail. Do you want to camp in widespread forests? Have a look at the Kungsleden. It is important to know your own skills and fitness and adjust accordingly. Some trails require more technical skills than others, such as trails through rough terrain or where you need to navigate with a compass. By researching the trail you are interested in beforehand, you make sure that you don't get yourself into dangerous situations.
Make a plan
Once you have chosen the right trail you can start planning and preparing. Some trails are only accessible during a certain timeframe whereas others are more flexible. Researching this will allow you to match the trail situation to your personal or work planning. Start to make calculations for (unforeseen) expenses and take a closer look at the route you want to take. Sometimes it helps to create a logbook with the beginning and endpoint to see if the planning is realistic. Do not forget to add rest days into your schedule to make sure that your body is able to recover. If needed, plan how you want to re-supply whilst on the trail.
Be prepared
In order to enjoy every aspect of your thru-hike, planning is key. Make sure you are trained and have the right level of fitness to complete the trail. If you are fit and used to walking with a backpack, chances are you will enjoy the hike way more. When you need certain skills, like navigating with a compass and map, alpine skills, or survival skills, make sure that you have trained these. In the case of thru-hiking, having the right preparation is essential.
What to bring
Now you know which route you are going to hike and how to prepare for this. The next step is to start packing your gear. It is of utmost importance to keep the weight of your pack as light as possible without compromising on essential gear. Most people tend to take too much stuff, increasing the weight of your pack, which will have a large impact when you are hiking for several days or months. Maybe it is useful to embark on a shorter hike with the gear you want to take and see how your body responds to this. This will also allow you to ditch any gear that you are not using and thus can leave at home. Every gram will count. When walking for hours per day, having the right shoes also is essential. Do not forget to break them in before starting your thru-hike and use your hiking poles!
On the trail
Finally, the time has come to start your adventure on the trail. If possible, try to find a sustainable option to travel to the starting point, like the train or carpooling. Once on the trail, you will be surrounded by nature. Take precautions to leave no trace when hiking: take a garbage bag for your waste and carry this with you until you are able to throw it away. Also, do not forget a trowel and know how to properly use on for human waste! When camping, always try to pitch your tent on a hard surface with minimal vegetation in order to preserve nature and avoid erosion. A final tip would be to keep in touch with friends or family during the hike. Make sure that they know where you are hiking. This is important in the case of an emergency, but also their enthusiasm may help you through some difficult days!
Happy trails!
Good question! Experienced thru-hikers tell you why.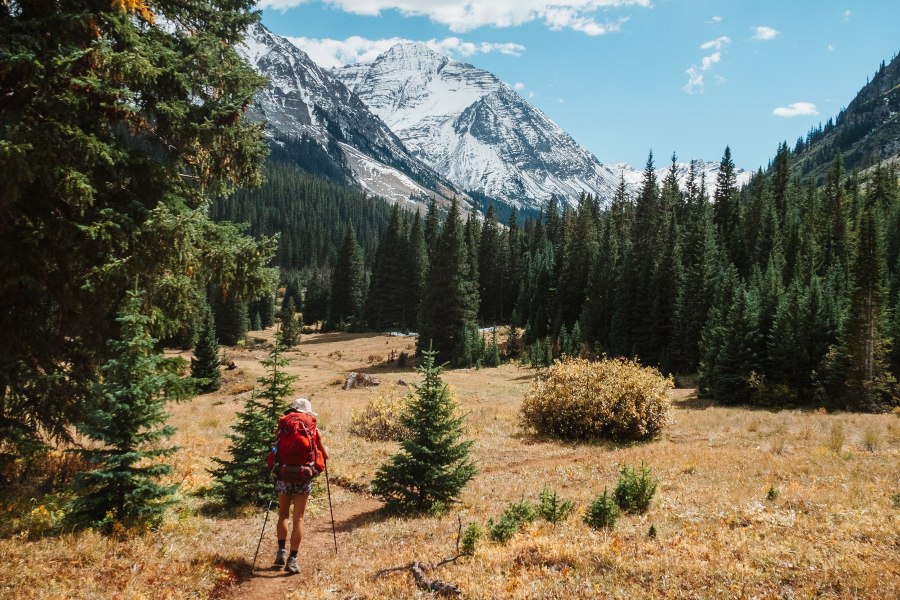 Find out more about the different types of hiking.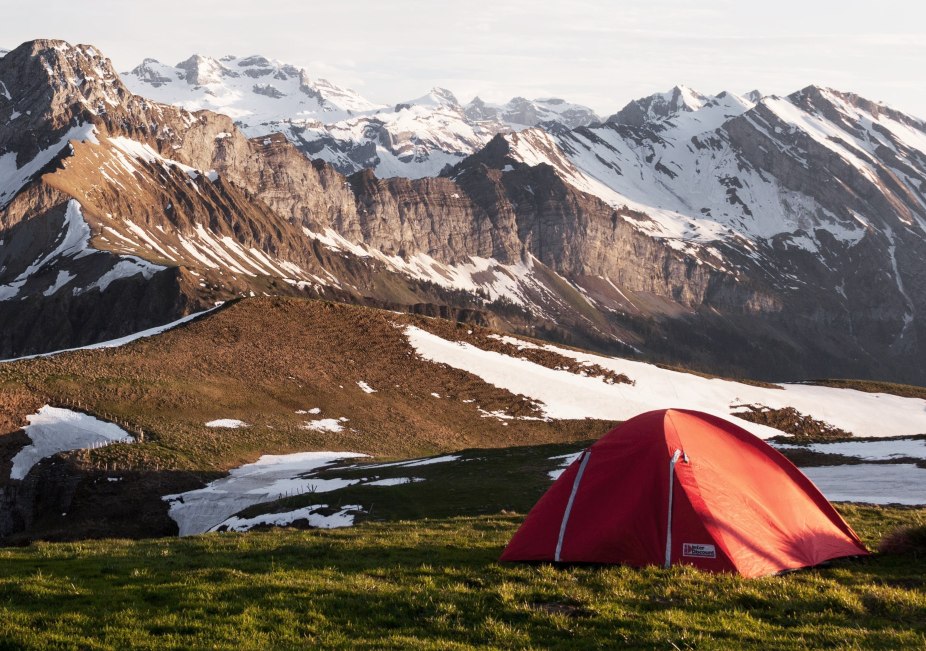 Strong preparation is half the job!