How difficult is a thru-hike?
How difficult is a thru-hike?
Maybe you found a trail that you want to hike or maybe you are still looking for one. Either way: before you start it is good to know about the difficulty of thru-hikes. One thing we can tell you beforehand is that you will get to know yourself on a whole different level. Luckily, this is part of the experience and the beautiful moments will make up for this. No worries! Imagine being on top of the mountain or chatting with fellow hikers after a long day of walking. That is why we enjoy it so much. When preparing for you hike, you should be able to make a good estimation of the difficulty of your thru-hike. This will help you with preparation.

So the next time you're evaluating the difficulty of a thru-hike, you can have an informed answer! The following factors affect the severity of a trail:
Length and time

Terrain

Expected weather forecast

Facilities and gear

Water

Length and time

The length of the trail and the time you need to complete it are important factors that determine the difficulty of the trail. Calculate how many kilometers you have to walk per day (and don't forget your zero days!) and determine for how long you can keep this up. This will vary between people, but one thing is for sure: if you are going to walk more than 20 kilometres per day for several months it will be a mental and physical challenge. In order to prepare yourself, it can be useful to start walking the number of kilometres you are aiming for with your gear. This will give you a nice way to see how your body reacts and if your planning is realistic or not. Once you are on the trail you will become fitter and will develop a rhythm, but you need to remember that hiking on the trail is in most cases harder than in your own area.
Terrain
Once you know how many kilometers you need to walk per day, the next step is to consider whether this is realistic for the terrain you will be walking in. On a flat trail it is easier to walk 30 kilometres per day, whereas on a rocky trail high up in the mountains this will be a real challenge. Always consider the elevation gain (e.g., climbing meters) in order to determine how hard the day is going to be. Tip: Don't forget your hiking poles when you are ascending and/or descending a lot. Your knees will thank you for it! The location of the trail and if it is close to civilization or not will also affect the difficulty of the trail. You most likely need to carry more gear and food when you are far away from cities. Also, the chance of running into other people is smaller, which can affect you mentally.
Expected weather forecast
With varying terrains comes varying weather! The seasons will affect your thru-hike. If you are hiking during winter when there is snow, you will need more gear to keep you warm and dry. When walking through England, the chances of rainy days are higher and thus you need anticipate wet and muddy circumstances. In some areas of the Pacific Crest Trail, the weather will be hot and dry, highlighting the need to carry enough water. These are examples of various weather conditions you can encounter and important aspects you need to consider when planning your hike!
Water
We mentioned it before, but it is important to take a good look at the water supply on the trail. On some remote trails in dry areas, you don't want to risk running out of water. But also in other climates, you must not forget that you will be sweating and performing intense exercise for a prolonged period of time. When hiking high in the mountains you need to stay hydrated to make sure you are able to stay safe. Don't trust the water you encounter on the way? Use a water filter or purifying tablets to make sure the water is safe to drink.
Obviously, the difficulty of a thru-hike is also dependent on your own physical and mental fitness. Strong preparation increases your chance of completing your thru-hike successfully, whilst enjoying yourself on the trail. We like to help you with the preparations with the following articles.r
Great question! Discover the different types of hiking here.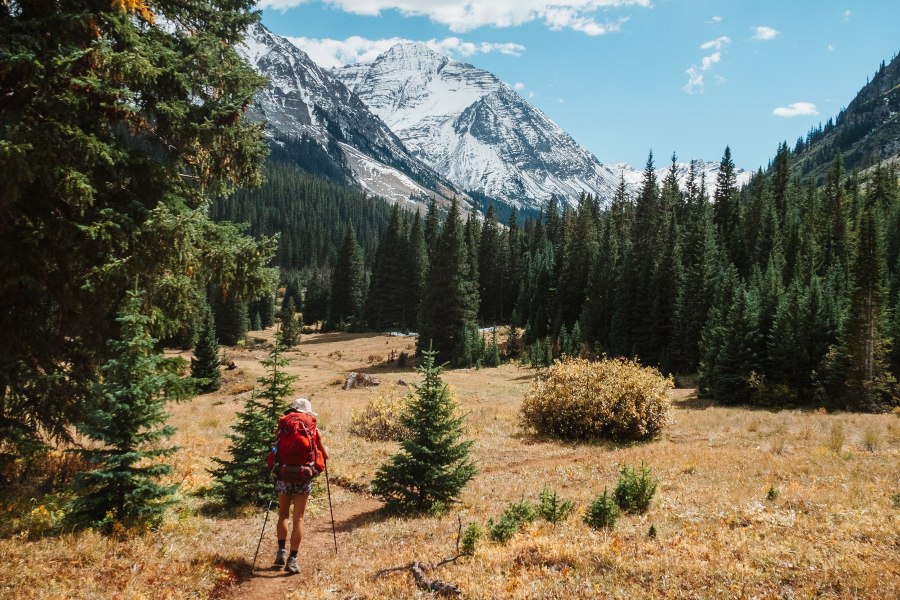 Good question! We did ask some experienced thru-hikers to tell you why.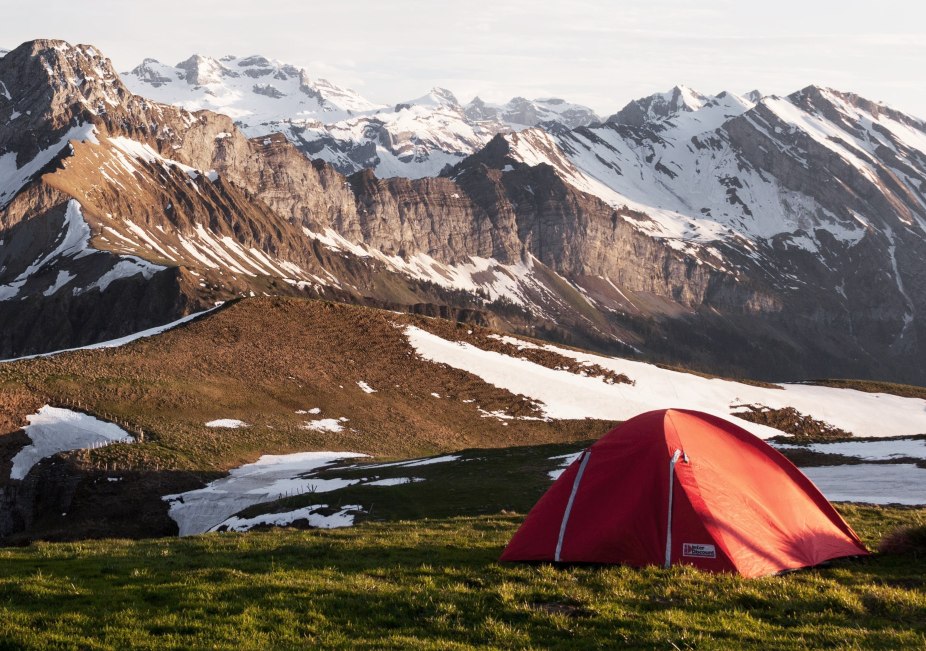 Strong preparation is half the job.